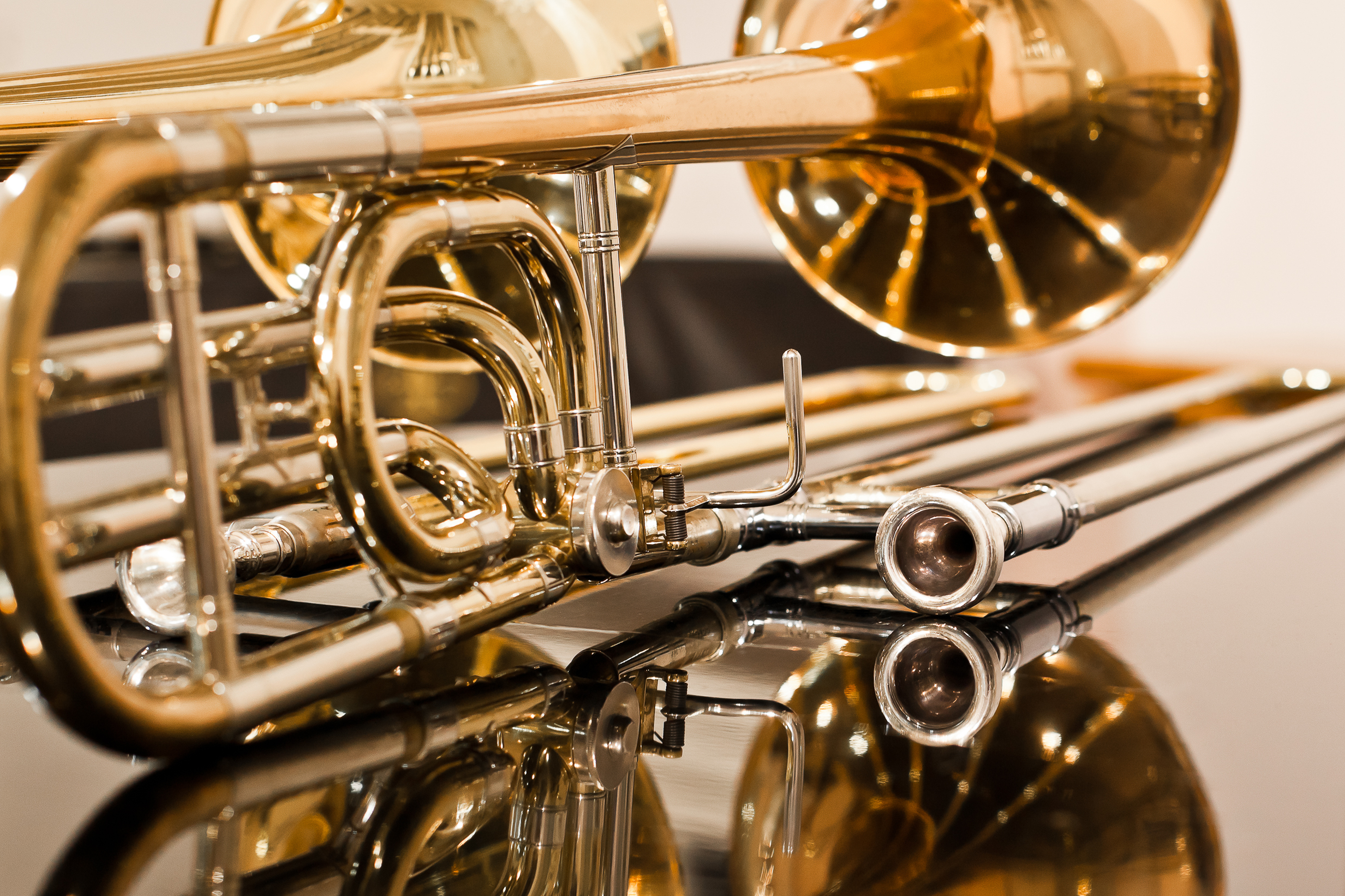 Louisiana Trombones
Louisiana is an annual event for area trombonists. Trombone players may register for a day of trombone playing, guest artist recital, masterclass instruction, and a trombone choir performance.
Louisiana Trombones 2020
---
Canceled due to COVID-19
---
Saturday, May 16, 2020
All events unless listed are held at the University of Louisiana at Lafayette Angelle Hall Band Room. 601 E St. Mary Blvd. Lafayette, LA. Participants will receive a day long parking pass.
Louisiana Trombones 2020 Schedule:
9:30- Registration and parking passes
10:00- Trombone Choir Rehearsal
11:15- Guest Artist Recital
Noon- Lunch. Guests may choose to enjoy lunch at the UL Lafayette union or any restaurant in town. 
1:30- Trombone Choir Rehearsal
2:30- Masterclass
3:15- Break
3:30- Trombone Choir Dress Rehearsal
4:00- Trombone Choir Recital, Angelle Hall Main Stage
Louisiana Trombones
Thanks to our supporters!
M&W Custom Trombones have been designed with the professional trombonist in mind and are built to the finest standards of quality and fit. The instruments are crafted so you, the player, will enjoy a classic, rich trombone sound with an ease of response throughout the entire range of the instrument. Trombonists will find M&W instruments embody equal capabilities of delicate, pianissimo playing as well as powerful projection in louder dynamics. We understand that finding the right instrument for your craft is of great significance and something we take very seriously.
M&W Custom Trombones supports the work of Benjamin Yates and the University of Louisiana.
https://customtrombones.com
University of Louisiana at Lafayette
Dr. Benjamin Yates
Assistant Professor of Trombone
University of Louisiana at Lafayette
Trombonist and music educator Benjamin Yates is Assistant Professor of Trombone and Low Brass at the University of Louisiana at Lafayette. At UL Lafayette, Dr. Yates teaches lessons; coaches brass chamber music; conducts the trombone and tubaeuph ensembles; and performs with the Louisiana Brass Quintet.
As a trombone clinician, Yates presented master classes throughout the U.S., Austria, Brazil and Japan. Students of Benjamin Yates become successful professional musicians and music educators throughout the United States and the world.
More Information
Please contact Dr. Yates with questions or for further information about Louisiana Trombones.