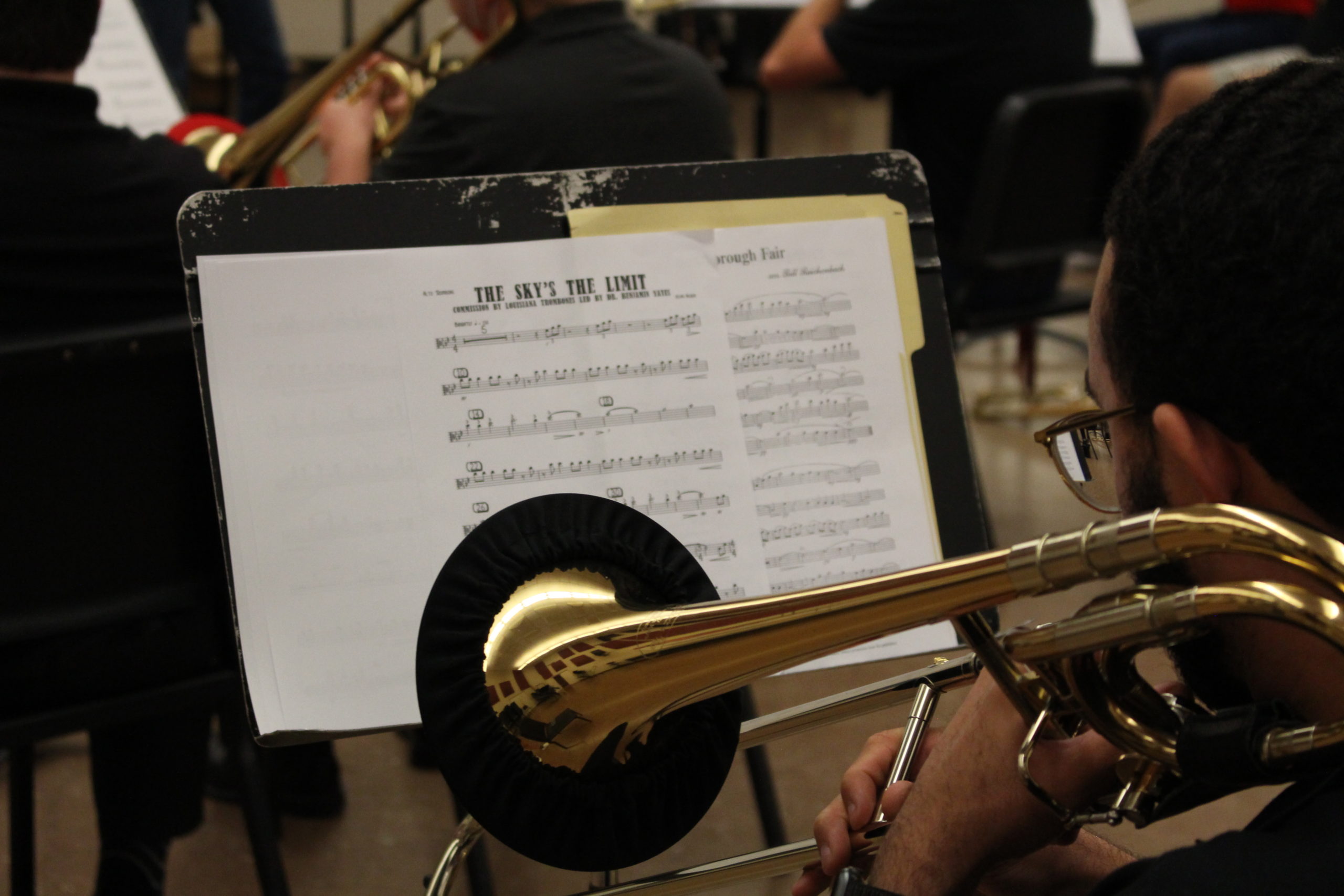 Louisiana Trombones
Louisiana Trombones is an annual event for trombone enthusiasts of all ages and experience levels. Join us for a day of playing trombone, listening to trombone, and learning about trombone!
Participants are encouraged to register in advance for a day of trombone playing in one of two trombone choirs with guest conductors, guest artist recital, masterclass instruction, and a performance at the end of the day.
Louisiana Trombones 2022
---
Saturday, April 22, 2023
Events are held at the University of Louisiana at Lafayette
Angelle Hall Band Room.
601 E St. Mary Blvd.
Lafayette, LA.
Participants will receive a day long parking pass
Louisiana Trombones 2022 Schedule:

Saturday, May 14, 2022
10-10:15am- registration for participants
10:15-10:45- warm up session
10:45- 11:30- participant trombone choir
11:30-12:30- guest artist recital
12:30-2:00- Lunch (more info below)
2:00-3:00pm- participant trombone choir
3:00-4:00- masterclass
4:00pm- trombone choir soundcheck at union
4:30- trombone choir performance
Location: UL Lafayette Union, by the swamp (Rain Location: Angelle Hall Choir Room)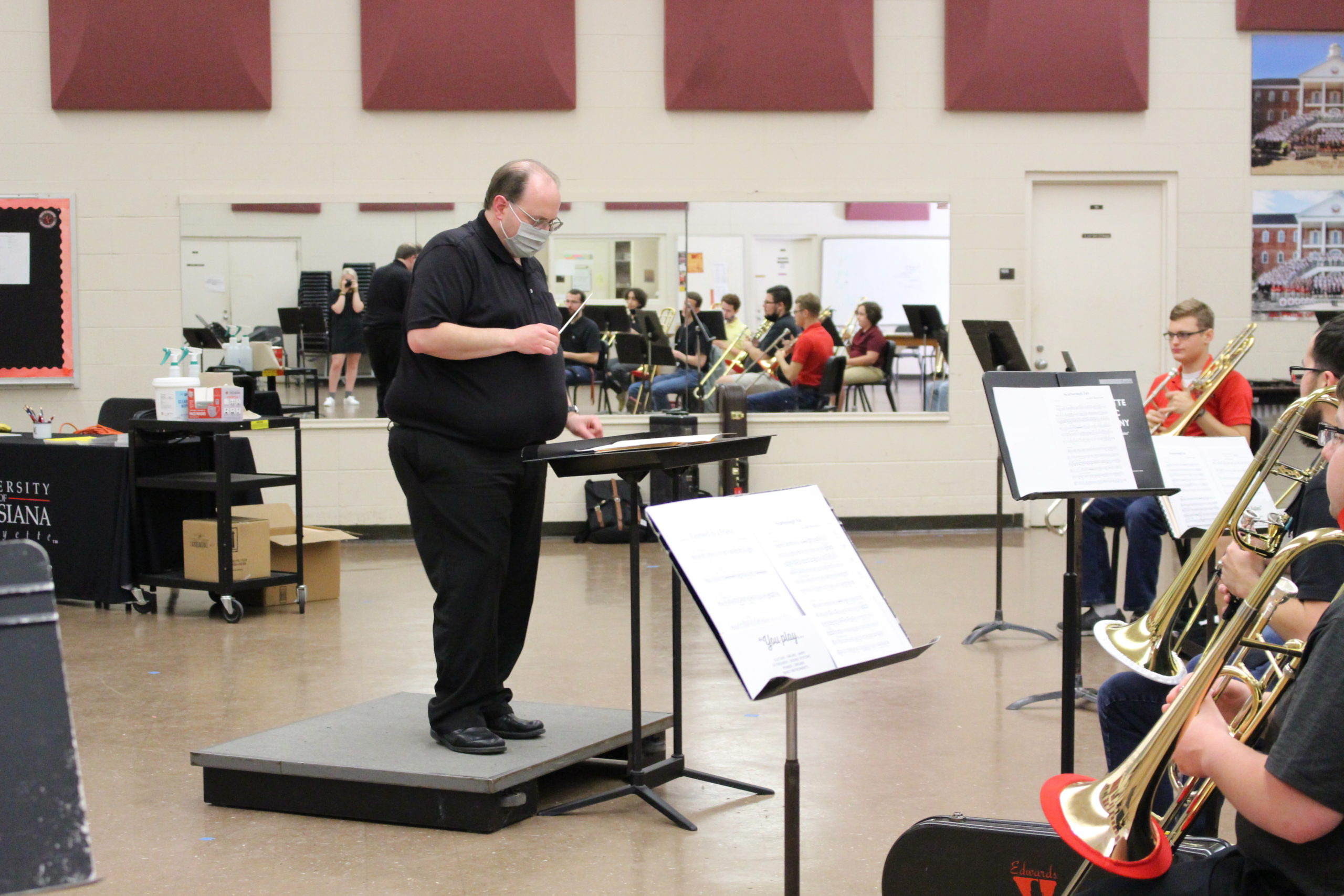 Louisiana Trombones is dedicated to the education of professional, student, and amateur trombonists. Guest artists not only present a recital each year, but also provide a masterclass featuring ways of improving as a student, and conduct the participant trombone choirs.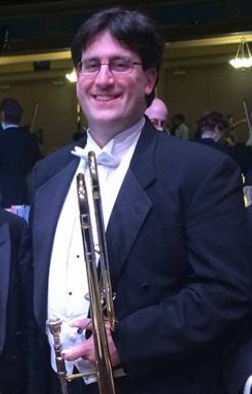 Trombonist Matthew Wright joined the Louisiana Philharmonic Orchestra in 2011. He has performed and recorded with numerous orchestras, big bands, and chamber ensembles from Carnegie Hall to Birdland, and Beijing to New Orleans. He was in the first horn section to play with the band Cake. He was a soloist with the the Syracuse Symphony Orchestra, but he was dressed as Santa Claus. His primary teachers are Jeannie Little, Matthew Vaughn, Per Brevig, Steve Norrell, and Scott Hartman.
Announcing
Louisiana Trombones 2024
Louisiana Trombones
Thanks to our supporters!
M&W Custom Trombones are designed with the professional trombonist in mind and are built to the finest standards of quality and fit. The instruments are crafted so you, the player, will enjoy a classic, rich trombone sound with an ease of response throughout the entire range of the instrument. Trombonists will find M&W instruments embody equal capabilities of delicate, pianissimo playing as well as powerful projection in louder dynamics.
More information on the M&W Custom Trombones site.
UL Lafayette Low Brass Student Association.
Dr. Benjamin Yates, Associate Professor of Trombone at the University of Louisiana at Lafayette. Dr. Yates performs with the Acadiana Symphony Orchestra and Louisiana Brass Quintet. Yates is a M&W Custom Trombones artist and a MADPipe trombone mouthpiece and lead pipe system artist.

Cutaway Mouthpieces
Practice Smarter, Not Harder!
Reduce your time in the practice room by improving your efficiency.  Einstein defined insanity as doing the same thing over and over again and expecting a different result.  If you are frustrated with your playing or want to play easier, then stop reinforcing the same habits that have been limiting your development.  
More information found on the MKS Cutaway Mouthpieces site.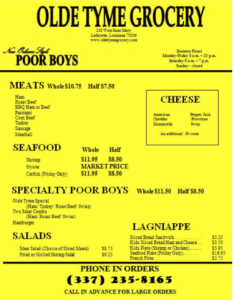 Thinking about lunch on Saturday?
The UL Low Brass Association will be organizing a lunch option to be brought to Angelle Hall:
- 1/2 Olde Tyme Grocery shrimp poor boy
- bag of chips
Beverages can be purchased at the building vending machines.
If interested, inquire when registering Saturday morning.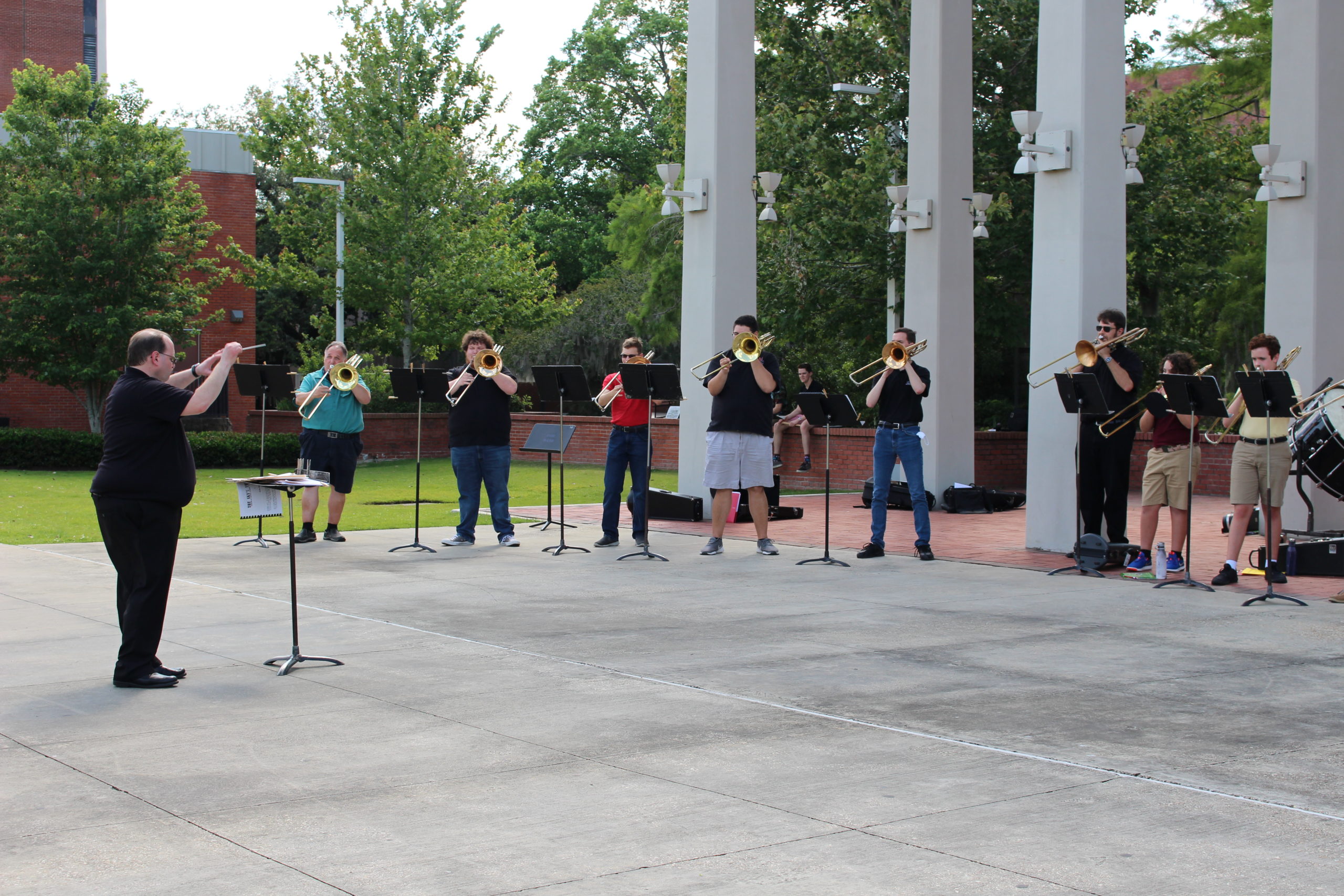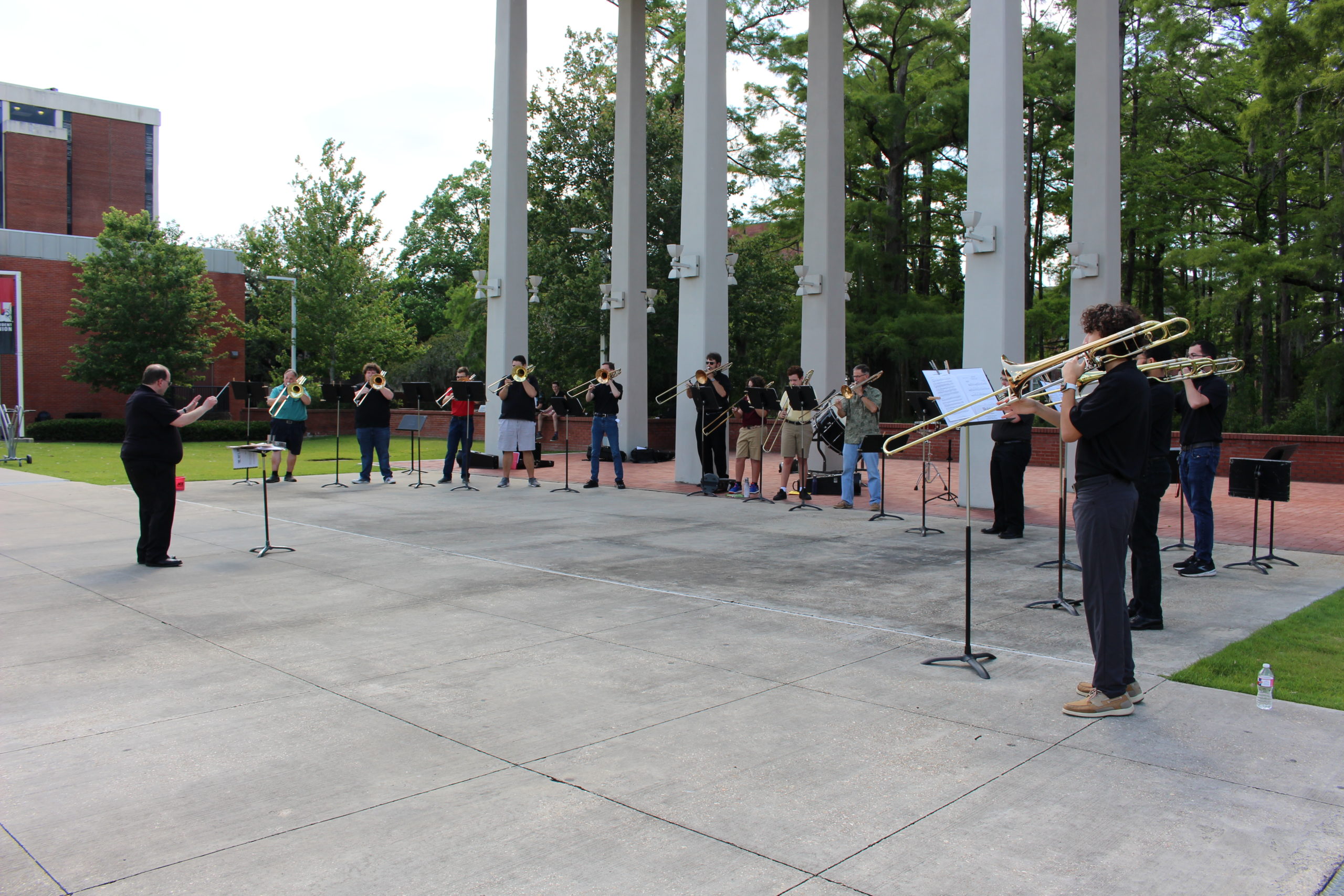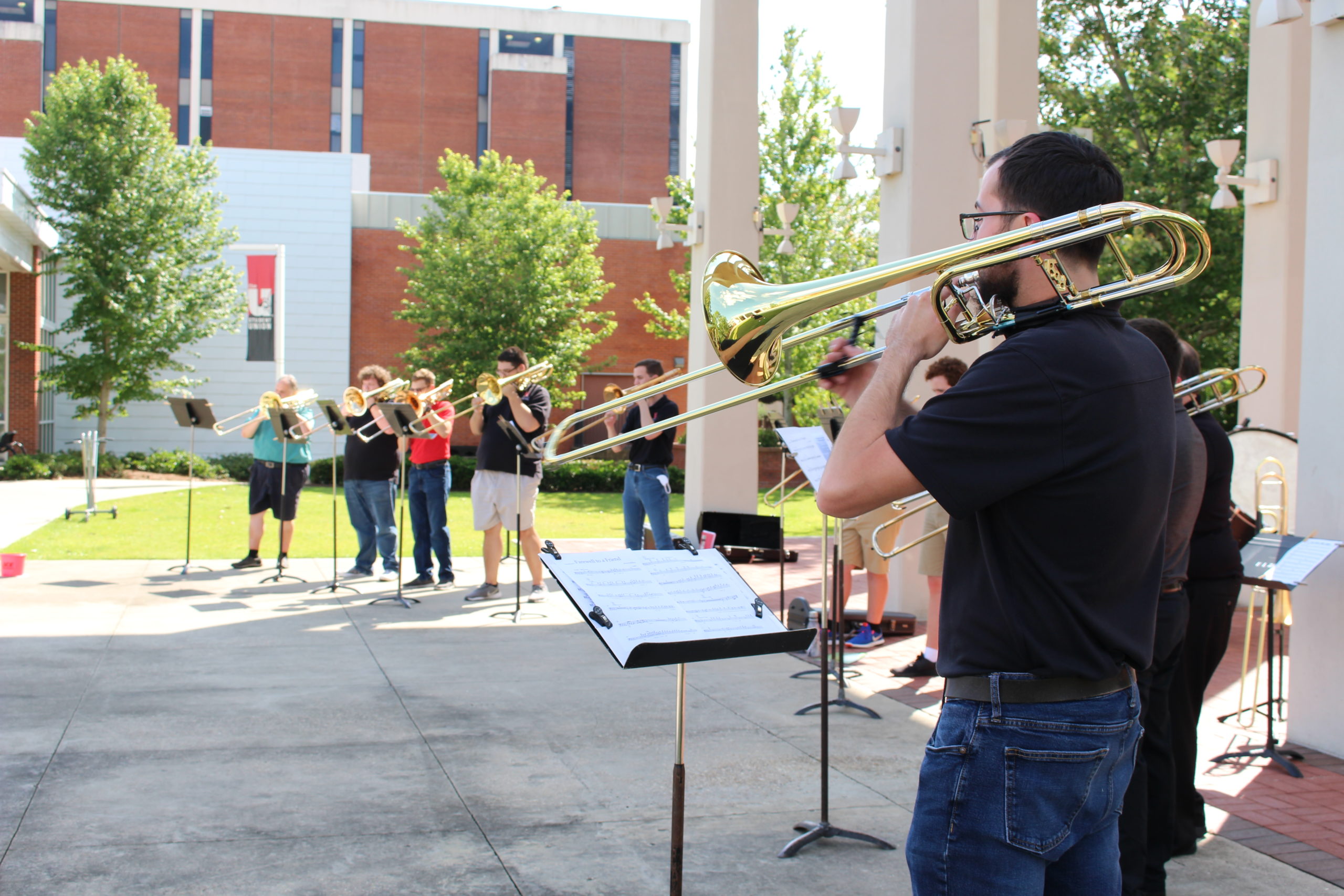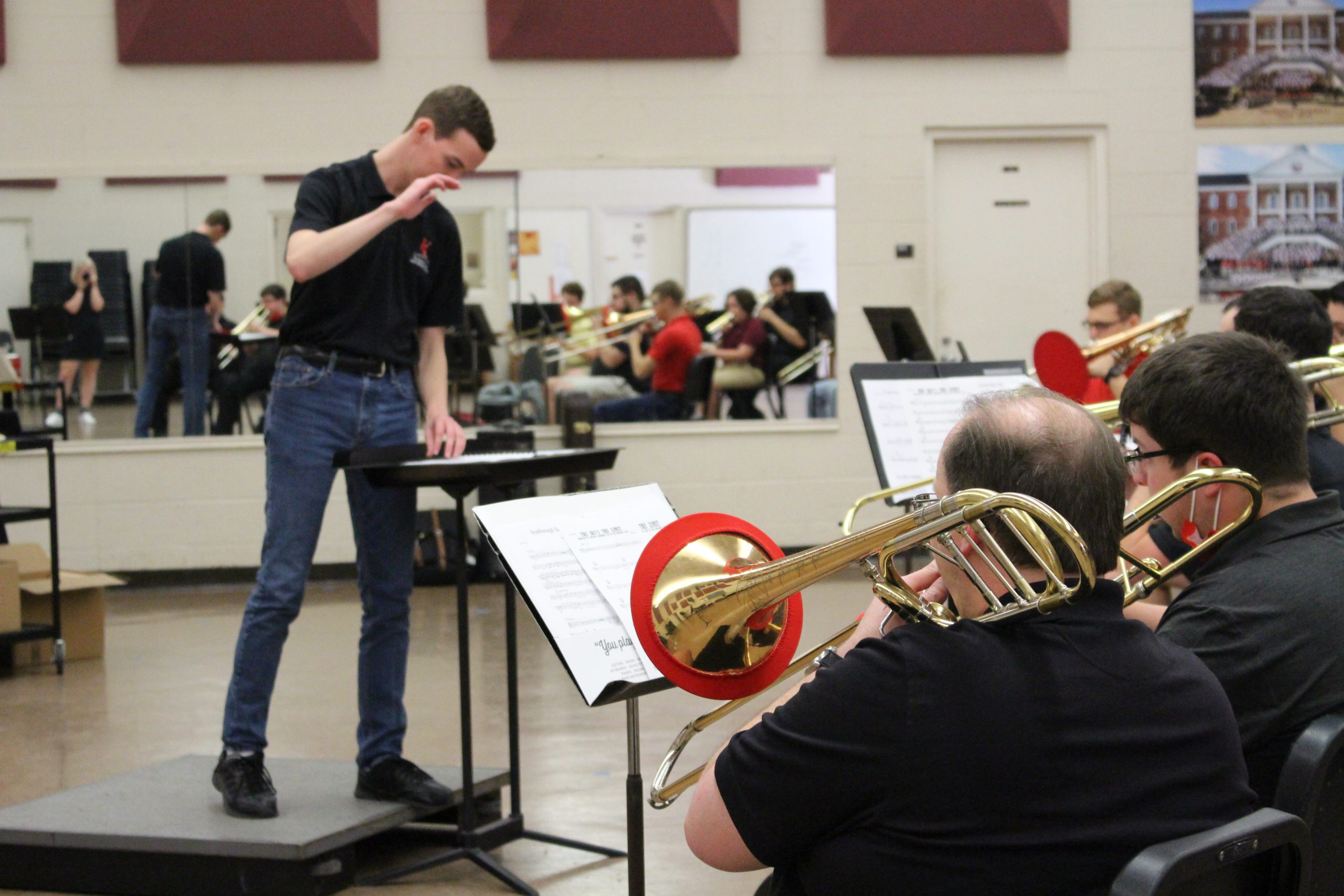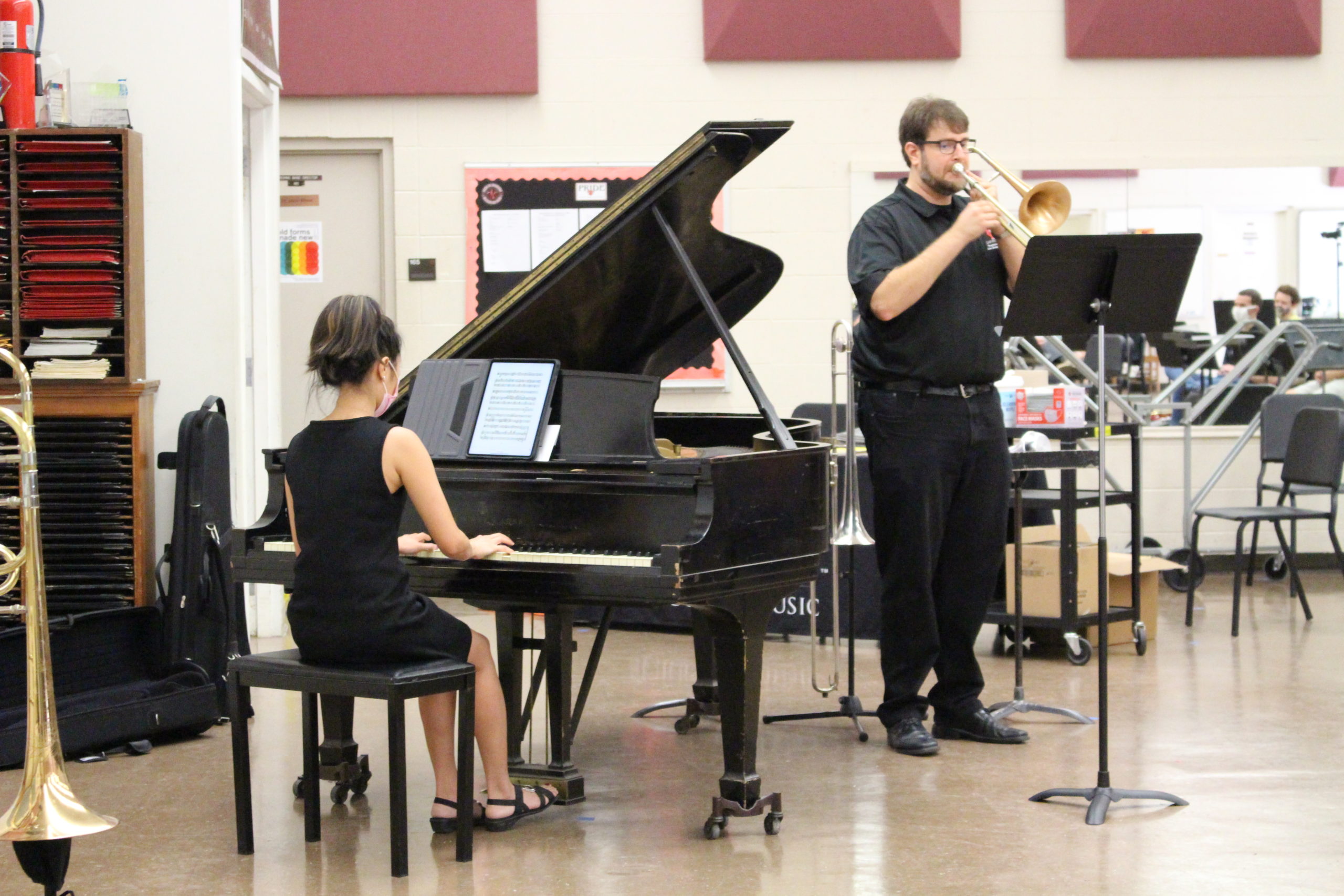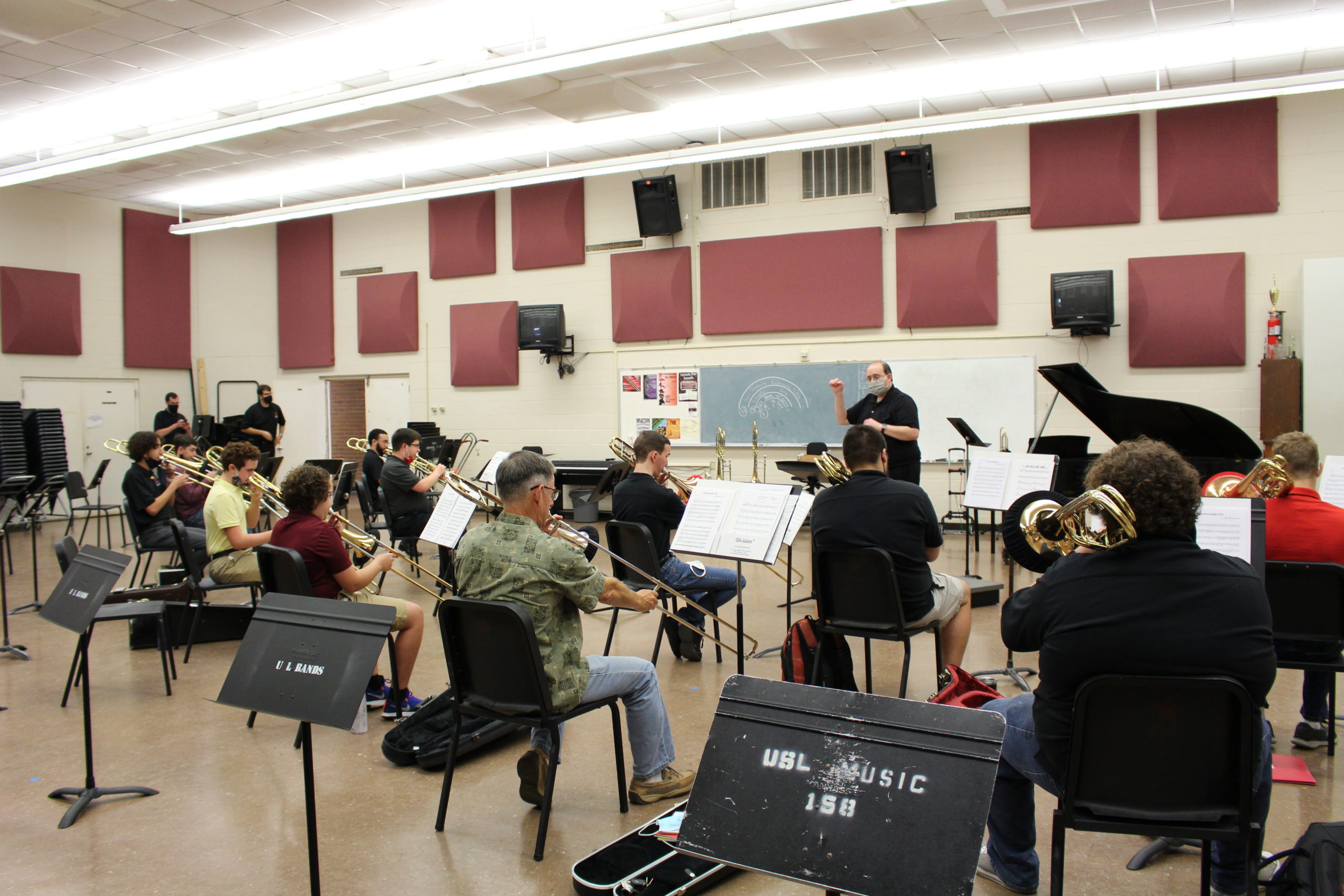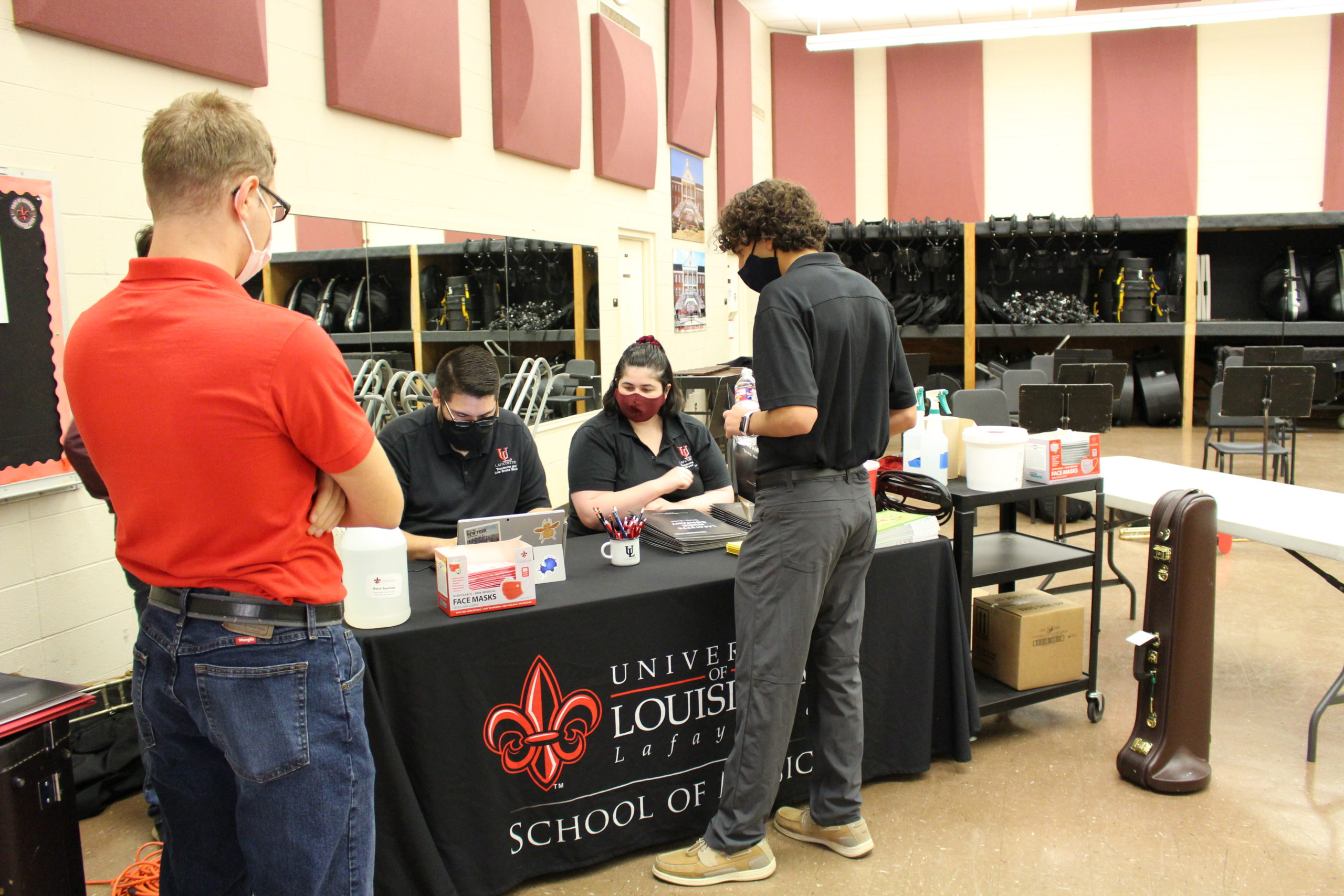 More Information
Please contact Dr. Yates with questions or for further information about Louisiana Trombones.
Dr. Michael Smith
Luther College, Decorah, IA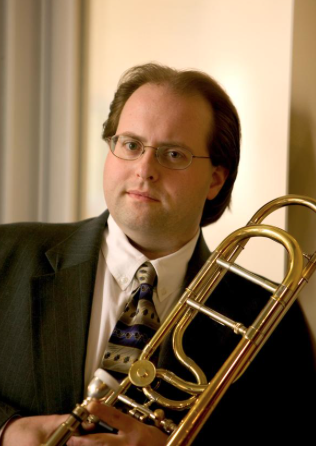 Dr. Michael Smith is currently Associate Professor of Low Brass at Luther College in Decorah, Iowa, where he teaches low brass, low brass methods, coaches small brass ensembles, and conducts the Luther College Brass Choir and Trombone Choir. He holds a Bachelor of Music from Stephen F. Austin State University in Nacogdoches, Texas, a Master of Music Education from McNeese State University in Lake Charles, Louisiana, and a doctorate in Trombone Performance and Literature from the University of Illinois at Urbana-Champaign.
Dr. Jason Sulliman
Troy University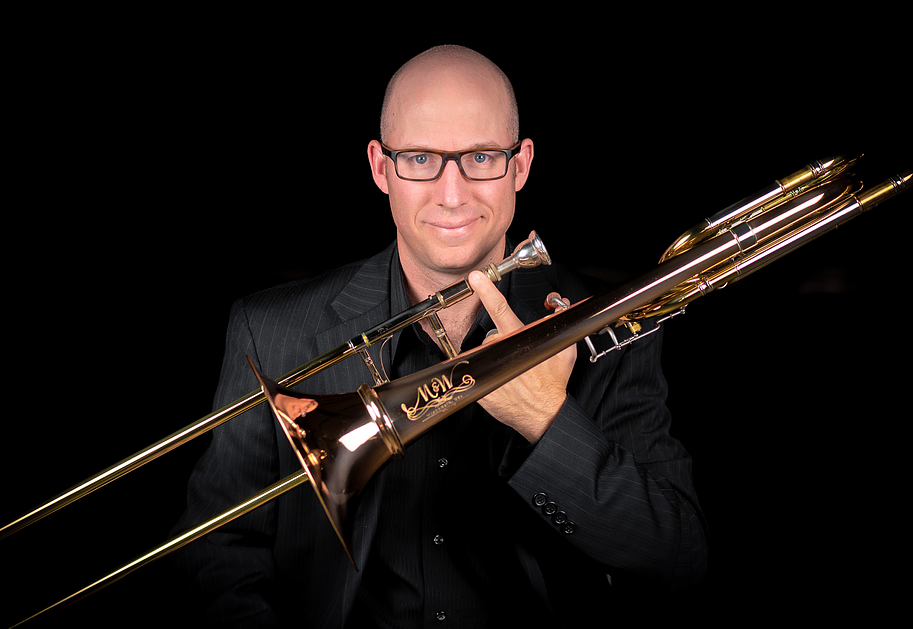 Dr. Jason Sulliman is Assistant Professor of Trombone at Troy University and Trombone Tutor for the North American Brass Band Summer School in Halifax, Nova Scotia. Previous teaching positions include the University of North Alabama and Vincennes University in Vincennes, Indiana. Jason has a unique background in kinesiology as well as music, and his research combines the disciplines of brass pedagogy, motor learning, and cognitive science. He has given hundreds of clinics and guest lecture appearances all over the United States including The Midwest Band and Orchestra Clinic, TMEA, the International Trombone Festival, the International Trumpet Guild, the Juilliard School, and the Eastman School of Music. Jason is also in high demand all over the world as the creator and consultant for the Sulliman Stability Training Method, which helps wind instrumentalists develop their embouchure utilizing research based in physiology, neuromuscular control, and biomechanics as well as traditional brass pedagogy.