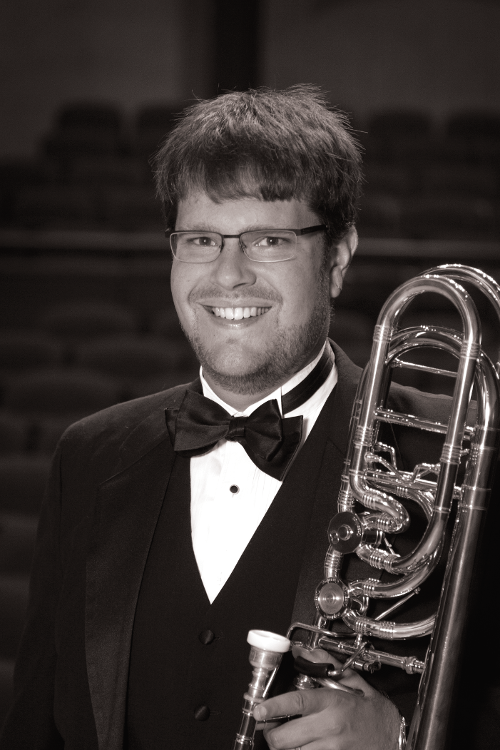 Biography
Trombonist and music educator Benjamin Yates is Assistant Professor of Trombone and Low Brass at University of Louisiana- Lafayette. His duties include teaching trombone, euphonium, and tuba lessons; coaching brass chamber music; conducting the trombone choir and tuba euph ensemble; and performing with the Louisiana Brass Quintet.
As an active soloist, Yates performs and presents master classes and recitals at high schools, colleges and universities around the United States. As a trombone clinician, Yates has presented master classes throughout the United States, Austria, Brazil and Japan. Previously, he taught applied low brass lessons at Luther College (IA) and Silver Lake College (WI).
Yates performs regularly with Louisiana, Iowa, Illinois, and Wisconsin area symphonies, bands and chamber ensembles including the Acadiana Symphony Orchestra (LA), La Crosse Symphony Orchestra (WI), and the Waterloo-Cedar Falls Symphony (IA).
Students of Benjamin Yates have continued education in trombone, euphonium, and tuba performance, becoming successful professional musicians and music educators throughout the United States and the world.
Yates' teachers include David Gier, Jonathan Allen, Elliot Chasanov, Michael Smith, Bard Mackey, and Roger Rocco.